Bob Khalsa, Broker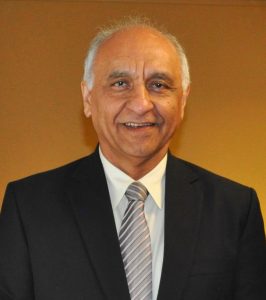 President & Broker at United America Realty & U.A. Property Management
I am a Real Estate Broker specializing in both Residential and Commercial Real Estate. Years back, I was the designated Broker of a Century 21 office.  In May 2007 I decided to open my own office and apply modern day technology in order to enable my agents to do better and to maximize service to our clients. With the use of digital technology, our office records and transactions are stored on secure drives on servers that can be instantly and securely accessed when required. Records and quick data retrieval helps us serve our clients efficiently especially when clients expect rapid response to queries and solutions to problems encountered or anticipated. In our fast moving world this is the very essence of good and effective service that one expects.
Our office engages in virtually every aspect of real estate transactions including the sale and lease of residential properties, commercial and industrial properties, special properties such as churches, golf courses, marinas, theaters, hotels, business opportunities and property management including that of residential and commercial properties. Ethical conduct is the prime driver in our business and I have had the privilege of serving initially as a member and later as a Vice-Chair on the Grievance Committee of my Association of Realtors where ethics complaints are handled against Realtor members. Ethical standards are displayed by all our agents and our testimonials back this strongly.
I also hold a Certified Commercial Investment Member (CCIM) designation which gives me special skills, knowledge and tools in advising on and undertaking real estate investment/income property transactions. Towards this I am also the Vice Chair of the Commercial Investment Committee at SRAR, Chair of the Commercial Committee at SRAR SCV Division and also host a Monthly Networking Forum and Meeting at the IHOP Restaurant in Stevenson Ranch on the 4th Thursday of every month. These meetings are attended by investors, brokers, agents, real estate service providers and others.
Recently, I was elected as the President- Elect of the Southland Regional Association of Realtor's Santa Clarita Valley Division and will assume the President's position in 2013.  My previous life experience has been varied. Prior to a full-time real estate career, I was an Air Force pilot and took retirement as a Colonel to fly commercially. My last flying assignment was with United Airlines. My educational background includes a MS, MBA, Diploma in Computer Programming and Diploma in Automobile Engineering. In addition I hold a California teaching credential in Physics and have taught for three years at Monroe High School. I use my life experiences in empathizing with my colleagues and clients in order to better understand their needs and help them in attaining their wants and needs. Every real estate transaction in my office is approached with an understanding as to how would we undertake it if we were buying, selling or renting out the property for ourselves. This method has allowed us to keep customer satisfaction at high levels and we endeavor to continue applying our knowledge and experience judiciously in order to provide a high level of care and service in the future.